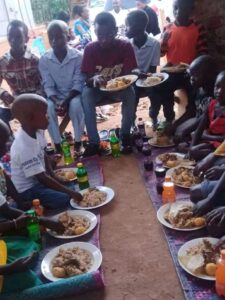 This is one of the six orphanages that the Lord has given us the privilege of being a blessing to.
Rock Solid Truth is not only blessing these children with food to sustain them in the natural but is also giving them spiritual food (The word of God) that will sustain them spiritually.
Out of these orphanages will come, pastors, Sunday school teachers, church leaders, orphanage directors. and prayer warriors.
Thank you, Jesus!
To Help!
Rock Solid Truth
P.O. Box 92
Silvis, IL 61282