I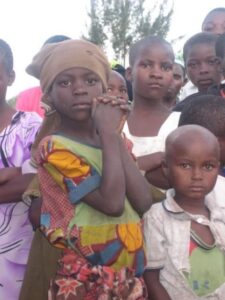 t is with great pleasure to announce to all of our friends across the globe that we now have joined with our first Orphan Home located in Nairobi Kenya in Africa.  The director of the Orphan Home is Cynthia Achieng. Cynthia and her husband have a small orphanage consisting of 15 children, of various ages, who are housed, cared for, and fed in their home.  Because they have a heart for these homeless children, they provide for these children out of their own financial resources, which, as you can image, is difficult best.  They have been doing this work for over 3 years.  Rock Solid Truth International will be sending money to help this Orphan Home with the purchase of food stuffs to augment what Cynthia and her husband are now providing.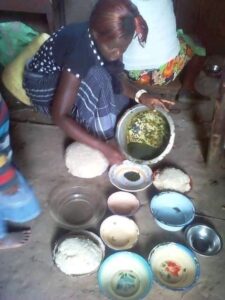 Feeding hungry people and children is a critical part of our God given mission.  God brought these dear people and children into our lives so we can impact them in a positive way.  Feed them, minister to their spiritual needs, then watch and see what God can do with our efforts.  We are planting seeds for a great end-time harvest of souls.
This effort may seem small, but I tell you that God can do great things with small beginnings.  Planted seeds, in good ground, always produces a harvest.
Do you have some financial 'seeds' you would like to plant?  Here's how you can help.
You can send your financial gifts/ donations via the web site, or sending in your checks to Rock Solid Truth International, P.O. Box 92, Silvis, IL 61282
Thank you for your financial support.  We Bless You in Jesus' name.
Donald K Grooms, Pastor, Evangelist, and Author